Dr. Yan Breuleux
Yan Breuleux is a professor at the École des arts numériques, de l'animation et du design à Montréal (NAD), he's also a researcher and practitioner in the field of visual music for immersive display. For twenty years, he has collaborated with musicians and composers to create multi-screen, panoramic, architectural projection and Fulldome pieces. Since 1998, in the PURFORM duo with the composer Alain Thibault, he created strong sensorial A/V performances. His most recent contribution in explore the problematics of Immersif Storytelling for FullDome display with the projects Les Planètes (2018), Re-Génération (2015), Nuée | Swarm (2015), VjGraph (2014) et Engima (2015-18).
See full work and references at: http://www.ybx.ca/
Communication: The Word Building framework for Immersive Storytelling.
(Source : Yan Breuleux)
This communication lies within the field of immersive storytelling. Immersion is about a better way to visualise reality in the context of the real-virtual continuum that brings together mixed reality (MR), virtual reality (VR), augmented reality (AR) and augmented virtuality (AV). These devices represent forms of technological mediation that are in constant communication with our environment. It is possible to include projected environments disseminating immersive images in Full Dome. In terms of storytelling, we can mention the World Building approach. It consists in designing a universe, which is managed by a set of internal rules that organise the interactions between individuals and their environments. It investigates the inhabitants' spoken language, social etiquette, the level of technologies, the time period, the natural and artificial environment, etc. The imaginary worlds theory, which organises the constitution of "sub creation", positions the author or authors as demiurges. The organisation of the rules represents the base for generating multiple narratives. Once the universe has been imagined, the stories are fleshed out, through transmedia efforts and diverse distribution media (cinema, video games, the Internet, etc.).
From the analysis of research-creation projects, this communication aims at better defining the possible connections between the real/virtual continuum and World Building. This approach is directed toward imaginary environments design. In this context, how can imaginary environments exist and are fleshed out with the help of virtual technologies?
Anke Jurleit, researcher for the REAP research and teaching group in the HafenCity Universität (HCU) Hamburg, represented by Yanna Badet.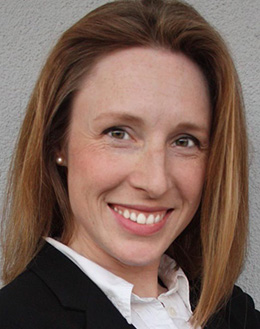 Yanna Badet is an environmental scientist and planner with more than 17 years of experience providing strategic and technical expertise in climate change resilience, community engagement, and environmental and sustainability planning. She has advised governmental agencies, cities and firms in California and Germany on community engagement and managed climate change mitigation, adaptation, and sustainability projects. She has led the community engagement for several large infrastructure and resilience-focused projects in California, reaching millions of people. These include the 100 Resilient Cities projects in San Francisco, Berkeley, and Oakland, California, stakeholder outreach for the California State Rail Planning Process, and other transportation and water infrastructure projects. Ms. Badet also advised outreach staff on the San Francisco Public Utilities Commission (SFPUC) Sewer System Improvement Program (SSIP) and Urban Watershed Assessment (UWA) efforts and has been a project manager for a regional climate action planning program as well as the lead author for the Bay Area's first Sea Level Rise Strategic Program in Solano County, California. She is currently working with Silvestrum Climate Associates in supporting the City of San Francisco on Climate Vulnerability and Consequence Assessments and helping to develop city-wide and neighborhood-focused adaptation strategies. She is a U.S. Green Building Council's Leadership in Energy and Environmental Design (LEED) Accredited Professional and has advised Landscape Architecture and Architecture Projects on the rating system. Applying this knowledge, she developed a sustainability checklist for all planning and architectural projects for her former employer, ran an internal knowledge exchange program on the topic, and led an internal team to achieve green business certification.
Ms. Badet's broad environmental knowledge and excellent communication skills help her facilitate the collaborative decision-making necessary between clients, consultants, technical analysts, public agencies, elected officials and other community members to achieve project goals and meet project deadlines. Her knowledge of social media apps and other public engagement tools, along with her ability to explain processes concisely and graphically, make her an effective strategic advisor and facilitator. Ms. Badet is bilingual in English and German and fluent in French.
Communication: The City as Organism
Governance planning for adapting to Climate Change in Copenhagen and San Francisco
Cities are organisms. Some are strong and resilient. Others are stressed, which makes fighting existing and future challenges, such as climate change harder. What reduces a city's stress levels? What makes a city resilient and strong? Fit and a place to be, if you will? What makes a city fantastic? Scientific research shows that there are several indicators of fit and strong cities: community cohesion, number of green spaces and trees, flood resilience measures, governance, education, thriving (small) businesses,…
What is it that makes some cities more attractive than others? What is your favorite city? San Francisco? Copenhagen? Wakanda?
Source : https://www.theverge.com/2018/2/23/17044448/black-panther-wakanda-maglev-train-hyperloop-transportation, Marvel Studio
Megacities, cities with more than 10 Million inhabitants, are the mega-organisms of the future: More and more of us will be living in cities. How is that going to work? Issues such as Equality and socio-economic equity, transportation, water and power infrastructure, housing, crime, and even basic urban food supply need to be figured out - all while major GHG reductions and climate change impacts and adaptations also need to be achieved if we want to keep existing on this planet.
It is the Understanding of every piece as part of the whole, which makes the organism what it is. What needs to be done, who needs to be involved, and how to design a comprehensive process to achieve a basic level of resilience are key questions to start with.
Assessing the City of Copenhagen's resilience showed that it was the extreme weather events which made the city organism vulnerable. The need of adapting to the consequences of climate change were formulated in 2015 after yet another extreme rainfall event which resulted in immense damage all over the city.
From a 'resilience' and city fitness perspective, it quickly became apparent that the goal had to be a holistic approach towards reviving and strengthening the city.
Starting in 2016, Copenhagen implemented around 16 of its so-called blue- green infrastructure projects throughout the City. The 'cloudburst concretization plan' "incorporates both traditional measures that drain water away through the expansion of the sewer network underground, and–more remarkably–300 surface solutions to be rolled out across the city at a rate of 15 a year.
In particular, the surface solutions were projects that applied some holistic thinking, including multiple technical, recreational and social aspects.
Now, communicating and managing such big endeavors can be challenging on many levels:
Climate Change and related increasing extreme weather events are still difficult topics to communicate and rally behind for several reasons. These can include the recipient's level of education, political and religious belief system, and even more basically, psychological reasons. For example, the human brain privileges experience over analysis and in today's 'fake-news' media world, many only listen to news sources they trust. Also: out of sight out of mind; psychological distance plays a role. Knowing this shows how important it can be to have a trusted person communicate relevant personal experiences through affective recall, stories and metaphors and to create an environment that makes climate change impacts and solutions locally relevant.
On a planning level, the complex approach towards revitalizing a City, the question of the organizational management within the City became very apparent in Copenhagen. With the road towards implementation several hurdles had to be passed and are laying ahead
Project structure towards managing multiple projects with implementation starting in 2016
Organizational structure encompassing the City's institutional set up as well as public engagement concept
Rebecca Brown confirms this and distinguishes five phases of organizational development towards adopting sustainable forms of water management and points out the various uncertainties and hurdles to be taken for successful project implementation. Such identified barriers are lack of a common vision, institutional fragmentation, undefined organizational responsibilities, limited political incentives and disincentives, poor organizational commitment, technological path dependency, poor community capacity to meaningfully participate and lack of experience with facilitating integrated management processes.
It is the storytelling; just recently the German Spiegel and the New York Times confirmed the issue of psychological distance of citizens towards climate change …Do we need to go for a different angle in communication? How do we get to a social, political and economical identity towards fighting and adapting climate change to address only one topic to make our cities healthy and fit.
Tags: integrated planning procedures, multilevel governance, overcoming institutional rigidity, participatory governance, storytelling and communication strategies to help residents understand they are all part of the same organism
Ing. Guillaume Thibault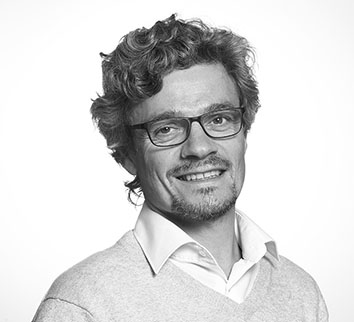 Guillaume THIBAULT is senior researcher at EDF R&D (Saclay) and is pioneering in the fields of laser scanning, virtual and augmented reality, spatial cognition, to help maintenance operations in power stations as well as archaeological studies.
Complex environments and visuomotor perception: first investigations for factories and cave art.

How to navigate complex environments? What are the neural and cognitive roots of our ability to find our way? Can digital tools help us?
These questions will be studied under the double perspective of visuo-motor skills and virtual simulations in the case of industrial environments as well as in that of the paleolithic Chauvet-Pont d'Arc Cave.